Diversity, Equity and Inclusion
The McGuckin Approach to Diversity, Equity and Inclusion
We'll inspire you to think differently about your approach to DEI. Our method guides you through a process that makes a true impact in your organization.
We believe that this work must be authentic, which means being honest about your starting point. We create a safe place to explore the fears and biases that are getting in your way. We take the time to hear from executives, as well as the voice of your employees. We will share the themes and insights uncovered by our expert team of data scientists, allowing us to create a program that is designed with your organizational culture and context in mind.
Through our work together, you will see impact beyond what you thought imaginable.


DEI Diagnostics 
Our diagnostic process works with individual teams and across organizations. TheMcGuckin Method uses both qualitative and quantitative data to gain insights from your organization and creates themes to shape your DEI strategy and next best steps.
Key Benefits:
An organizational view of the DEI strengths and gaps
A leadership team that is aligned & committed to the DEI strategy
An employee population that feels heard

Developing Women Leaders
Our Boosting Women Leaders program applies our three-part career accelerator model to develop women to recognize and enhance personal effectiveness, business acumen and visibility.
OUTCOME: Women leaders who are engaged and empowered to bring innovative methods to execute your business strategy and are ready to take on next-level leadership roles.
Key Benefits:
A tailored program the fits the culture of your organization
An engaging experience with practical application
Leaders who inspire others to go the extra mile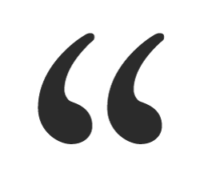 "Organizations are investing more in diversity and inclusion efforts than ever before, and yet very few are actually moving the needle."
WE CAN HELP YOU BUILD YOUR LEADERSHIP CAPABILITIES.
LET'S CHAT.