Executive Leadership Assessment
Our leadership assessments go beyond the data. Data is great. But data plus conversation is magic. Our assessments account for your desired business outcomes while reviewing your candidates, providing a more informed analysis of the leader.
Key Benefits:
A custom narrative report & development plan
Quickly Identified High Performing Talent
Reduced Executive Turnover
Enhanced Productivity and Engagement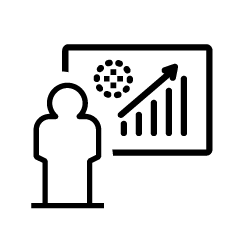 Leadership Coaching
We help leaders re-imagine their approach in ways they never thought possible. We encourage leaders to slow down— reflect and explore—to ultimately accelerate their development and effectiveness.
Key Benefits:
Heightened Self Awareness
Clearer Vision and Peak Performance
Improved Leadership Capabilities

Emerging Leader Series
Through this program, your managers will increase their capability in the leadership skills that matter most and will learn to connect with others more purposefully. Managers become the rocket fuel that helps your organization execute against its business strategy.
Key Benefits:
A tailored program the fits the culture of your organization
An engaging experience with practical application
Leaders who inspire others to go the extra mile "We believe leaders are born and made. What's the raw clay and how can we develop that?"
WE CAN HELP YOU BUILD YOUR LEADERSHIP CAPABILITIES.
LET'S CHAT.